David Edwards Online
Actor | Director | Musical Theatre Consultant
BUY OR STREAM!
RAVES FOR DAVID IN...
THE 39 STEPS
"I have seen David Edwards do exceptional work at Ivoryton Playhouse before, both onstage (in La Cage aux Folles) and as a director (last season's splendid production of South Pacific), but nothing could really prepare me for what he accomplishes in this show, as he switches characters at a dizzying speed and is often so hysterical it's hard to stop laughing."
--Zander Opper, Talkin' Broadway
RAGTIME
"David Edwards is commanding, and ultimately touching, as Father."
-- Neal Zoren, PrincetonInfo.com
"David Edwards is also a standout as the impressive and vibrant father of the well-to-do clan".
-- Dange J.J. Bevilacqua, Digital First Media
IN CONCERT
LAUGHTER ON THE 23RD FLOOR
"standout"
-- Jim Rutter, philly.com
"Top honors go to David Edwards as Max Prince.....
"remarkable"
--Nealspaper.com
THE CRIPPLE OF INISHMAAN
"...truly outstanding...a major talent..."
-- Rick Busciglio, Examiner.com
"outstanding."
-- Sheila Abrams, nj arts maven
THE FOREIGNER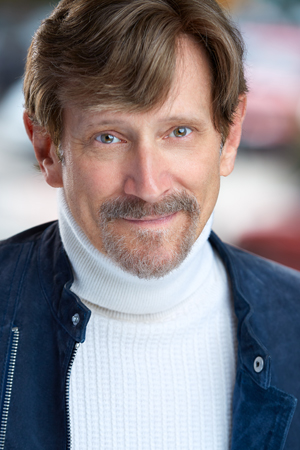 THE LATEST:
last updated February 25, 2023
now playing | back at centenary and delivering the yuks-->
David joins a hapless band of motley thieves in THE LADYKILLERS, based on the 1955 film:
up next | david goes a little mad for a cult favorite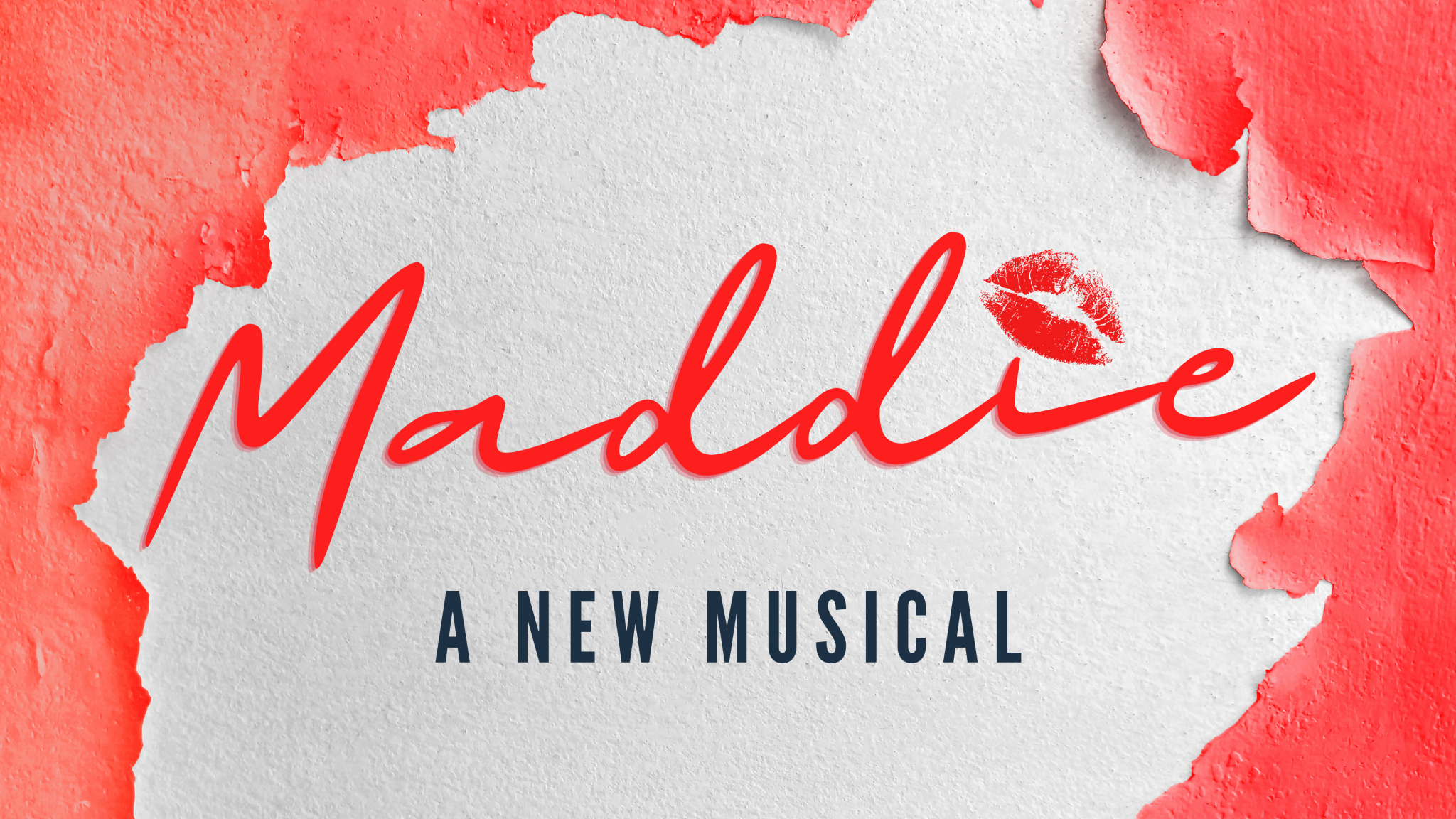 Making it's New York premiere, MADDIE has enjoyed a surging fanbase every since its acclaimed run at London's Lyric Theatre. David plays a sophisticated love interest of the title heroine. Be among the first to delight in this newly-revised version of this rags-to-riches story set in the 1920s.
See the staged reading...(info coming soon)
Get tickets for the one-night-only concert at 54 Below...
Can't make it in person? Get tickets for the livestream...
later this spring | when david meets noel -->
FALLEN ANGELS gets a New York staging! The frothy comedy focus on two besties who consider having affairs to break their marital drudgery. Misunderstanding and suspicion ensues to delightful effect as only Noel Coward can spin. David directs so, watch this space for tickets go on sale.
premiering this spring | --> examining a societal scourge
In ON A SCALE, David potrays a business man facing an all-too-familiar condundrum: Risk losing a longtime friend and colleague and very livelihood in the process or confront the truth about the sexual misconduct revealed to him in confidence by the young victim?
first look | album art for off-broadway cast recording released-->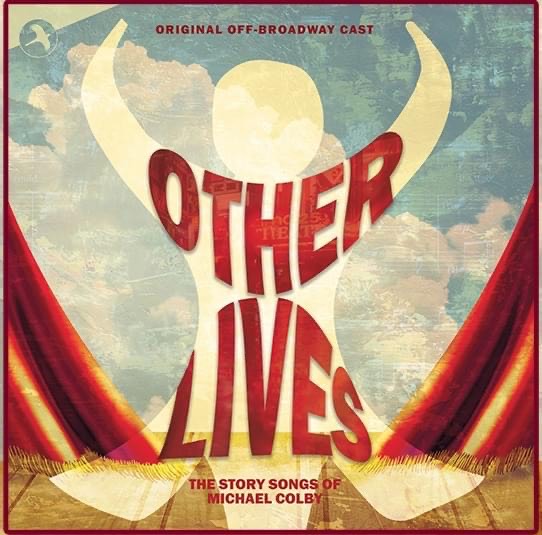 OTHER LIVES is a "Whitman's Sampler" of theatre songs by lyricist, Michael Colby and a host of composers directed by Sara Louise Lazarus. The album features David's rendition of "Frank Kiley," an epic song about life in the theatre. Boasting an exciting roster of veteran and up-and-coming performers including Stephen Bogardus, Klea Blackhurst, Sarah Rice and Bethe Austin with Michael Lavine serving as musical director. Check it out when it's released on your favorite music streaming plaforms and on CD at Jay Records.
2022 recording | get David's latest -->
David gives voice to a concept musical album of DEAD END THE MUSICAL, based on the landmark Sidney Kingsley play of social justice that played Broadway nearly a century ago. Available now on your favorite music streaming platforms. Learn more...
next cast recording! | ready for a singing rhinocerous? -->
The long-awaited 2012 off-Broadway cast recording of IONESCOPADE at the York Theatre Company is coming soon!
fall 2022 | at surflight...it was just "murder" -->
David donned his director's hat for MURDER ON THE ORIENT EXPRESS at the Surflight Theatre on New Jersey's Long Beach Island. Ken Ludwig inject his trademark levity into his adaptation this beloved Agatha Christie whodunit. Learn more...
spring 2022 | an epic comes to life -->
Co-presented by Austin Shakespeare and the Ayn Rand institute, David joined a bright and talented cast to take on the epic THE FOUNTAINHEAD: PART 1. Is PART 2 in David's future next year? Watch this space...
spring 2022 | taking a hard look in the mirror -->
David returned to the iconic The Players Theatre this June for a staged reading of an exciting and provacative new work entitled GLASS HOUSES penned by award-winning filmmaker, Tennyson Bardwell. The piece examines our collective participation in "take down culture," our shared complicity and the stark consequences we all face as a result. Read the press release...
summer 2021 | talk about your genius casting -->
"David Edwards scores big points in managing to pull off a very credible Einstein, who Brevoort uses to brilliant comedic effect."
--Dennis "Mitch" Maley, The Bradenton Times
"The acting is strong...Edwards' Einstein is a bit of an easy-going prankster, and he's got nothing to prove. He's very lighthearted, until some outrage stirs his sense of injustice. He reminds me of the Silicon Valley billionaires who go around in tattered, old clothes because they can."
--Marty Fugate, YourObserver.com
"Edwards is entertaining as Einstein."
--Kay Kipling, Sarasota Magazine
Check out David's one-on-one interview on his approach to cracking the code to portraying the iconic Albert Einstein.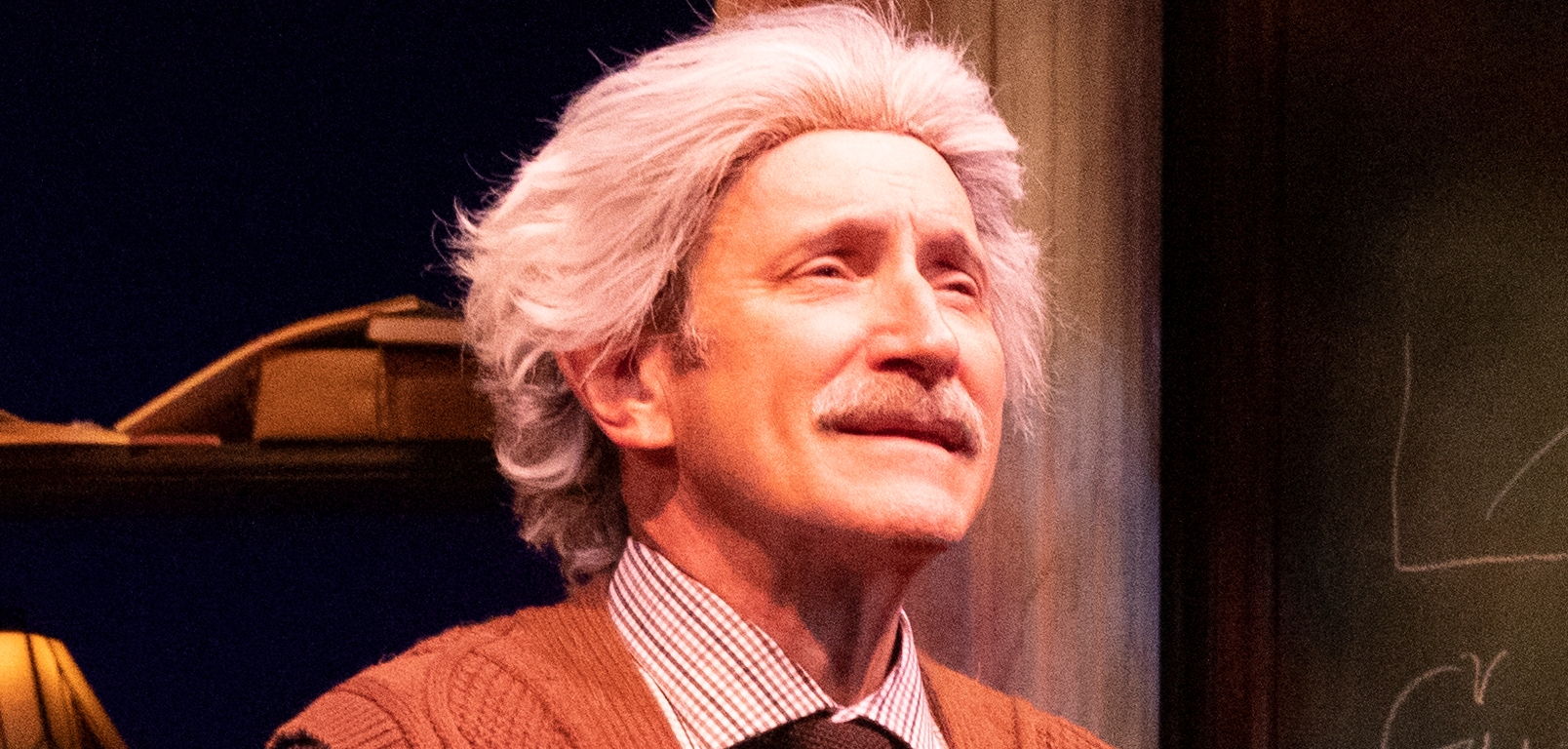 Based on true events, MY LORD, WHAT A NIGHT makes its world premiere. The four-person play focuses on the relationship between world-reknowned opera singer Marian Anderson and Einstein and the series of events that led to and tested their unique friendship. Examining such themes as racial injustice, loyalty and integrity this new work meets the moment. MY LORD, WHAT A NIGHT plays through mid-August at Sarasota's Florida Studio Theatre.
previously | a lorraine hansberry goes virtual -->
David appeared in the provacative gem, LES BLANCS. Theatre may have been closed but theatre development continued in cyberspace. The free performance in this very 2020 setting was produced by Theater Emory and played last November.
40 episodes of theatre delight | binge david's weekly chat show -->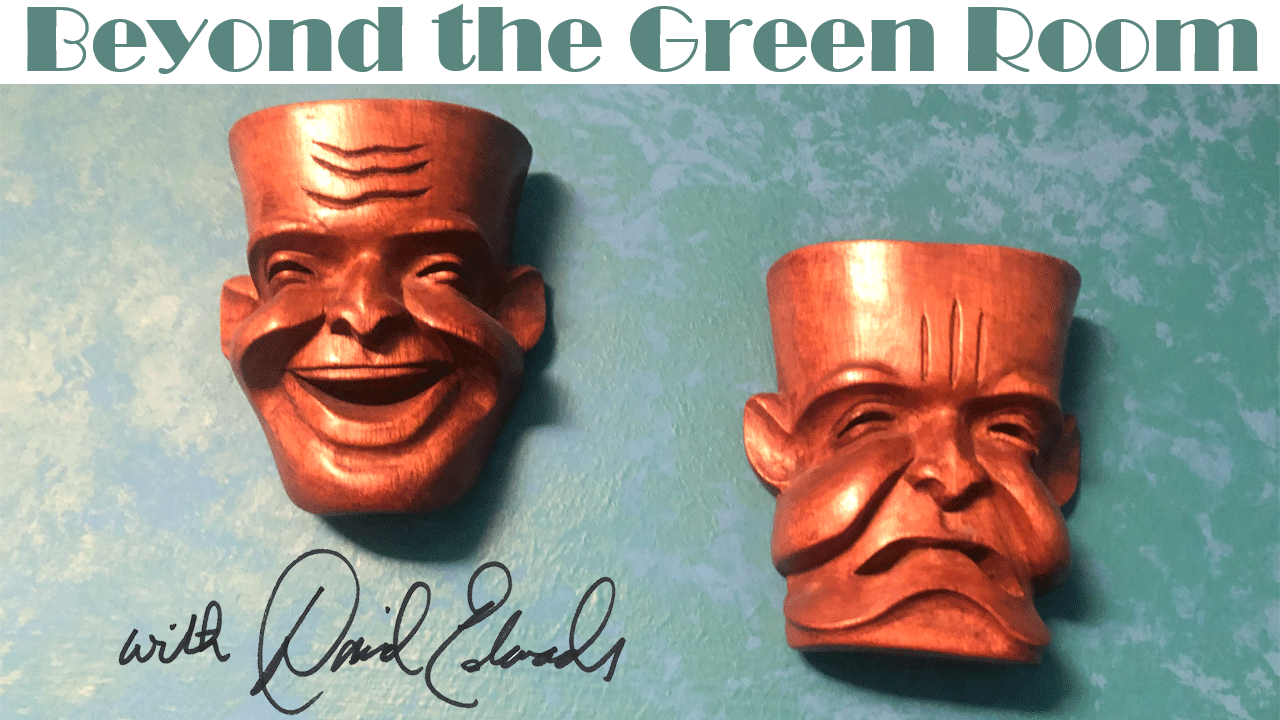 David and his weekly panel for BEYOND THE GREEN ROOM to discuss all things theatre. The memories, the insights and what's coming up next! Past guests include Gabriel Barre, Terry Burrell, Douglas Cohen, Liz Larsen, John Bolton, Loni Ackerman, Christina Bianco, Peter Filichia, Stephen Cole & Jeanne Lehman.
Watch on YouTube...
2020 | grab some sunshine this winter -->
"…marvelous…hilarious…"
--Marina Kennedy, BroadwayWorld
"...masterful timing..."
--Jane Primerano, nj arts maven
"...excellent...impeccable...Edwards kept the audience enthralled and laughing..."
--Michael S. Foster, New Jersey Stage
Catch the 60's comedy favorite, THE SUNSHINE BOYS, at Centenary Stage Company in New Jersey!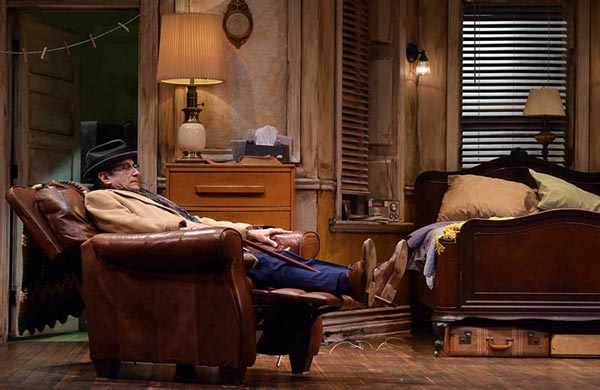 Learn more...
fall 2019 | in the works: DUET FOR THREE -->
David returned to AMAS for a provactive concept for David Caudle's new play with music based on a memoir by Katherine Weber and directed by Gabriel Barre. DUET THE THREE tells the story behind the creation for the musical FINE AND DANDY by composer, Kay Swift.
fall 2019 --> back to Surflight with BASKERVILLE -->
David's pulling double-duty as director and actor in this Sherlock Holmes-style quick change act courtesy of Ken Ludwig this October.
summer 2019 | world premiere of STARMAKER opens to universal acclaim-->
In his Island City Stage debut, David brings to life the story of Henry Willson who gave us big-screen legends like Rock Hudson, Lana Turner and Tab Hunter. Written and directed by Michael Leeds.
"David Edwards offers a multi-faceted, vivid and highly-nuanced portrayal of Willson. with a joyous playfulness...
"Willson, as Edwards embodies him, is opportunistic, flashy and sly….Edwards is perfectly cast as the agent, calling to mind perhaps the late actor Jack Palance.
"With silver/grayish hair, mustache and sometimes sporting a dark suit, this man oozes glamour, shrewdness and confidence.
"He punctuates his statements with hand gestures such as a wagging finger, reminding others that he's the expert; he knows how things work in Hollywood and people should mark his words. During other times, his eyes narrow in anger, suspicion or as though he's considering just how to shape one of his origami projects. But his eyes can also widen considerably in intensity, making them look like they belong to Hannibal Lecter.
"Edwards, at turns, speaks in a pleasant, charming, yet shrewd voice. But cross Willson, and a thunderous shout escapes his voice. Toward the end of the play, Edwards' Willson has transitioned seamlessly into a vulnerable, desperate, powerless, stumbling man. He's like a scared, trapped animal.
"All in all, it's a well thought-out, masterful and versatile performance."
-- Aaron Krause, www.miamiartzine.com
"New York actor Edwards as the Roy Cohn-esque Willson imbues the character with multiple layers – the Renaissance man who knows knowledge is power, showing off his prowess by spouting quotes verbatim from literary masters. Edwards plays Willson as relentless, unstoppable and manipulative, yet with more than a touch of insecurity. He's the ugly duckling, the man behind the curtain, the Svengali who works at making others beautiful, yet finds himself alone. In a scene where he's broken and pleading for a paid "trick" to stay with him, there is true desperation in Edwards' portrayal, and when he entertains his gaggle of boys with his rendition of Mama Rose, there's a sad poignancy to it."
-- Bill Hirschman, FloridaTheaterOnStage.com
"deftly portrayed by David Edwards…"
-- JW Arnold, SouthFloridaGayNews.com
CAREER HIGHLIGHTS:
Remember the last days of the original run of THE FANTASTICKS.
There's over 13 minutes of interviews, footage from the show
and even a very special treat if you stick around until the end. Enjoy!

"Edwards brings the kind of charisma to the role that would make one hope he'll hang around for a while before making a career leap forward as numerous El Gallos (and Matts and Luisas) have done in the past."
-- Elyse Sommer, Curtain Up
On its 17,162nd performance David Edwards became the last man to sing one of the most beloved standards from the American Songbook, "Try to Remember", at the Sullivan Street Playhouse. The illustrious audience included show creators Harvey Schmidt and Tom Jones as well as original cast member, Rita Gardner. They and the rest of the lucky attendees hung on each lyric as witnessed the final performance of the record-breaking off-Broadway run of THE FANTASTICKS on January 13, 2002. That night David cemented his place in musical theatre history.
Actor Resume (PDF) | Director Resume (PDF) | Audition Service (PDF)| Demo Song (WMA)
(c) 2023 tjava.com